"Event Photography for Profit" Training Course
All you want to know about how to do make money from Event Photography.

If you want to know all about "Making Money from Event Photography" then come on our special Event Photography Course.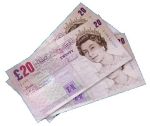 Our course "Event Photography for Profit" is run in conjunction with Mike Orr, Professional Photographer.
Mike has been a professional photographer for over 20 years, but has concentrated on event photography since 1995 and with his vast experience is recognised as a specialist in this field.
An entertaining and informative presenter, he has been a guest speaker at the well-known 'Nikon Solutions' exhibition at Olympia in London, as well as being asked to speak at the 'Focus on Imaging' exhibition at the N.E.C. Mike is also one of the listed guest speakers at the next SWPP/BPPA convention in London.
The course covers all aspects of event photography and a complete range of equipment from most of the major manufacturers is available for you to use on the day.
Our course is NOT a sales seminar sponsored by one manufacturer with the sole purpose of selling you equipment but a complete "insight" into making money from Event Photography by a successful Event Photographer for the last ten years.
The course is held at New Place Hotel and Conference Center in Shirrell Heath, Hampshire, which is close to the M3 and M27. Discounts are available to delegates who require accomodation; (ask us for details).
The day starts at 9:30am and finishes at 5:30pm, a lunch is provided, as well as tea and coffee throughout the day.
The course size is a maximum of approx a dozen delegates to keep the course personal. Mike's aim is ensure that every delegate goes away with all they need in order to start making money from their next event.

Delegates are more than welcome to bring their own cameras should they wish to have a go themselves on the day. Mike will be using the latest Nikon photographic products during the day.
A small studio will be set up on the day and full explantion of all the equipment is given. A demonstration of event photography systems from £300 to £3500 will be used.
Mike's course also covers the non-photographic elements of event photography including Sales & Marketing, finding events and essential non-photographic equipment amongst others.
Mike also gives advice on what software to use, which could save you a small fortune, and his tips even include how to get fed for free at an event!
Topics covered include:
What is event photography
Types of Event Photography
Where are the markets?
Marketing and promoting your event photography
The essential equipment
What you should know before saying yes to an event
How not to lose money at the event
Setting up and testing – essential!
Staffing required and how to use them efficiently
How to deal with the staff at the venue
How to deal with the event organisers
Paying commission or other 'enticements'
Taking the pictures – studio or on-camera flash
The best way of 'presenting' the pictures
How to increase sales from 18% to 60%
The work-flow of printing
Increase your sales on the evening
Increase your sales for weeks after!

and lots, lots more!
In essence, this is a Event Photography course, for Event Photographers, by an Event Photographer!
Course Costs are £249 per person including Vat

Save £100 - A £100 discount is available to System Insight Customers spending over £500 on equipment.

Customers purchasing equipment at the course who have paid the full course fee are entitled to a £100 discount of any equipment purchased within one week of the course.
Delegates who cancel upto 72 hours before the course can re-schedule for free at a later event. Cancellations less than 72 hours can rebook a later course for a £20 admin fee.

I have experience in equestrian events but really came away with a lot
from the event photography course. How to maximise the workflow, getting
the image from the camera, enabling the customer to view and purchase
the images quickly, types of event opportunities not just in my field,
using sales techniques to enhance the prospect of a sale, marketing
tips, information on sourcing work and hands on use of the latest in
imaging equipment and thermal printers as well as a live black tie
studio set up.
Of particular note was the fact that the training course was conducted in an informal style that encouraged the participants to interact ask questions and make comments.
A fulfilling and informative day - Well recommended!



Nick Jay http://www.eventphoto-sw.co.uk/