ICC Colour Profiles for Dye Sublimation Printers
Ensure you print top quality images by using the correct Profiles for your Dye Sublimation printer.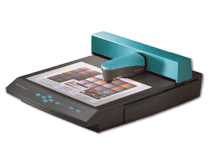 Although the quality of the prints from your Dye Sublimation printer will be superb when used straight from the box, some professionals may wish to ensure that the very highest quality possible prints are produced.

To achieve this an ICC Colour Profile must be used with your software application and your printer.
We supply a standard ICC colour profile free of charge with the Dye Sublimation Printers we sell. However you may wish to have a custom profile made specifically for your printer.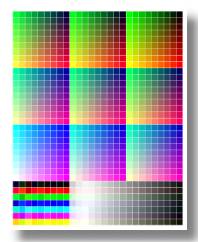 ICC Profiles are created using specialist equipment costing over £7,500 !
System Insight is pleased to recommend one of the Uk's top specialists in ICC colour profiling for Inkjet and Dye Sublimation Printers:

Atmos Design (www.imaging-expert.co.uk) are renown throughout the world as Colour Profiling specialists, and we are more than pleased to recommend them for any work in this field.
Widely known as Atmos 10 they have produced hundreds of colour profiles for a variety of Inkjet and Dye Sublimation Printers; and these include the Kodak 1400, Kodak 8500, Mitsubishi CP3020, Mitsubishi CP9500DW & Mitsubishi CP9550DW amongst many others...
FREE: ICC Profiles are provided free of charge when you purchase a printer from us.
As a System Insight customer you are entitled to a copy of our Free standard colour profile when you purchase your printer.
ICC Colour Profiling can be also be done remotely with Atmos Design (The Professional Digital Colour Management Services and Wide Format Printing Solutions Company), who also offer screen and scanner calibration sevices.