FREE - Marketing for your Business
Free Webpage for you and your business - increase your chances of being found on the internet when you become a customer.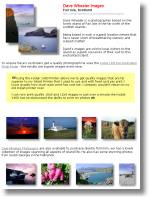 As a way of saying "Thank You" for purchasing a printer from us, we are now offering a FREE service to each of our Professional Dye Sublimation Photo Printer Customers by including your promotional and contact details and examples of your work, on an exclusive web page on our website in a new feature, which will increase the internet exposure of your photography business.
Our own website regularly gets a lot of traffic and we will create a special dedicated feature page for any customer who purchases one of our dye sub printers or high volumes of their consumables. A prominent link will be provided on the page giving access to your website and so make your site more visible on the internet:



25% of the traffic to my website comes from System Insight


Nick Jay of Event Photography South-West
The pages benefit us because they allow our new and existing customers to see the things that other people actually use our products for, and this in turn helps us to sell more products.
The pages also benefit you the customer, because greater exposure of your website creates a distinct advantage for your search engine positioning, as we will be providing genuine incoming links to your website.
To see examples of the pages we have created for photographers then click here

There is no cost involved of any sort for this feature, all we ask for are the following four things:
A few words about you or your business. Details of any awards, special features, areas of expertise, publications that your photos have been published in, or anything about your business.

Some low resolution images; these can be of any subject matter such as, photos of yourself, your business, or any images produced by you including using the printer. Feel free to provide us with a selection of images.

A simple quote about how good the printer is, or how you use it to make your life easier or more profitable; including any tips or advice.

A webpage on your website to link to (or contact info if you don't have a website).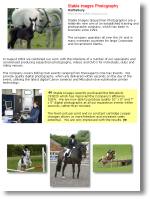 You will have full control over what is shown on our site and any items, comments or photos used will be subject to your approval. You may have the page removed or altered at any time.
There are no charges associated with this facility at all, it is completely free of charge; however, as this service is provided for our customers, it is reviewed periodically.

• Click here for a printable version of this page.

Photographers Already Featured