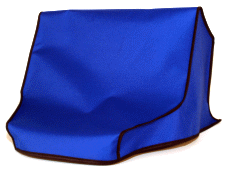 Protect your investment
You can now protect your Hi-Ti 730 Series Printer with our new Dustcover, which is exclusive to System Insight.
This cover has been specially designed and made for us at System Insight for the 730PS. It is a high quality cover, which is made from the same materials that are used by the military to cover their expensive hi-tech equipment.
It is designed to protect your printer, its hand controller and paper tray from dust, grime and spillages.
High Quality
Made from the Highest Quality Luggage Grade 600 denier PVC backed polyester with polyester binding, it will ensure your printer remains looking like new.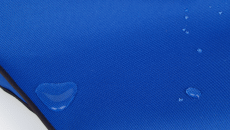 Water Repellant
The cover is water repellent (see photo) and comes with a lifetime guarantee.
Suitability
The cover can be used with all 730 Series models including the 730PL, 730PS and 730Gala models.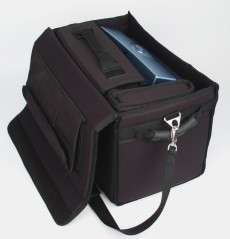 It's arrived - In Stock Now!
A lightweight carrying bag for your 730 series printer....
Features:
Detachable Carrying Strap
Carrying Handles either side
Internal Padding
Lightweight yet strong
Separate compartments for hand controller, power & USB cables and paper tray.
Don't miss out, call us on 01329-835500 to buy yours now!

HiTi 730 Series Accessories

Event Photography Equipment