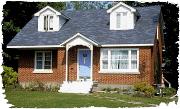 Try in your own home!
Often a product looks good on paper, but doesn't quite perform as described when you come to use it.
We are so convinced that you'll love this product, that we offer a "try in your own home" option.

We all know that buying for someone else can be a real nightmare, so if your printer is a present for someone (and what an ideal present it would make!), then contact us and we will extend the trial period to suit you. You can then be assured that the lucky recipient will be completely happy with your purchase.
Click Here for details of what other customers thought of their Hi-Ti Photo Printers.
This is how the scheme works:
You purchase a printer from us. If within 7 days you are not satisfied with the results of the printer for any reason whatsoever,* then return it to us (in a re-saleable condition) and we'll refund your money - It's that simple!
You only need pay for the consumables that you have used (pro-rata) and the carriage & insurance back to us; (we can arrange this at a cost of £9.95). All we ask is that the product is sent back to us in the condition it was received. It' s that simple...
If you require any further information, then don't hesitate to contact us, we keep the entire range of products & consumables in stock for same day despatch.
For your peace of mind - don't forget that we at System Insight are approved by Trading Standards under their "Buy with Confidence" scheme - ensuring you that you are dealing with a reputable company, that lives up to its promises. Click Here for full details of the scheme.
---
*We should like to point out that the 7 Day trial is not offered to customers who already own the same product; nor for customers who subsequently use more than 20 prints. We can however be flexible on these issues in specific circumstances. For instance we can waver the 20 print limit with prior agreement.
Unfortunately we have had to apply these conditions as some customers have taken advantage of our goodwill by buying and returning a printer under the 7 day trial scheme to avoid using our rental service.

System Insight offers the 7 day trial so that customers can be absolutely 100% sure that they like the product and so the above rules are only meant to protect us rather than making things difficult for our customers. We always aim to be flexible and apply our discretion with the utmost fairness.
Printers returned under the 7 day trial are NEVER sold as new. We do however sell them at a reduced price as ex-demo printers