HiTi Photo Printer Consumables
HiTi Printers have a wide range of media which allows you to get the most from your printer.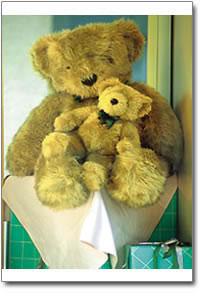 Only one Consumable!
The main advantages of Hi-Touch HiTi Dye Sublimation Photo Printers, are their low running costs and ability for you to know exactly how many prints you will get.
Unlike many inkjet printers, where a large number of consumables are required, HiTi Printers only require one consumable, which contains everything you need.
The photo paper & ribbon kit contains a pack of photo paper and the special dye sublimation ribbon which will print 30, 50, 60 or 75 images depending upon the photo pack purchased. You can be assured that the ribbon contains enough supplies to print on all the sheets of paper regardless of what images you print. As there are no ink cartridges to run dry; every print will be perfect, making ruined photos a thing of the past.
As both items required to print are included in the box and they both last the same length of time, the ribbon and paper are not sold separately - there's no need, everything is in one box.
The Ribbon and Paper can be changed part way through allowing the use of different sized paper, stickers or monochrome kits at any time. We have created a video showing how easy it is to change the ribbon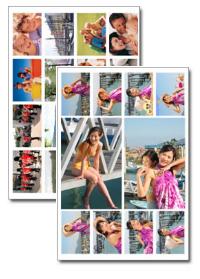 Sticker Paper
As well as printing onto photo paper, various "sticker paper" is available.
This paper is simply photo paper that has an adhesive backing to it allowing you to create great durable photo stickers.
Sticker Paper is available in 4x4, 4x2x4 and 1 per sheet. The sheets are pre-cut so after printing all you need to do is peel off the sticker.
The Photo Desiree software allows you to easily specify which photos print where on the paper making the job simplicity itself.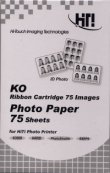 Monochrome Photo KO Kit
The HiTi Monochrome KO Photo Kit enables you to print true 6x4 photos in monochrome with outstanding results. Photos printed using this kit are the same quality as those printed using the colour photo packs.
This photo kit is currently ONLY suitable for use with the Photoshuttle and 640PS and 640GALA photo printers. Other models will however print pictures in monochrome using the standard colour ribbon.
If you are planning to print lots of monochrome images and you are using the Photoshuttle or 640PS you may wish to use this monochrome photo kit for best results.
The Monochrome KO Photo Kit contains a monochrome ribbon and 75 sheets of photo paper.
600 Series 6x4 - Consumables:
Hi-Touch 6x4 Ribbon & Paper Pack YMCO - 50 Sheets
Hi-Touch 6x4 Ribbon & Paper Pack KO - Monochrome - 75 Sheets (Photoshuttle, 640PS, 640GALA only!)
Hi-Touch 6x4 Sticker Paper 4x4 - 50 Sheets
Hi-Touch 6x4 Sticker Paper 4x2x4 - 50 Sheets
Hi-Touch 6x4 Sticker Paper Combo - 2x25 Sheets
Click here for more details & to buy 600 series consumables
730 Series - Consumables:
Hi-Touch 6x4 Ribbon & Paper Pack YMCO - 60 Sheets
Hi-Touch 7x5 Ribbon & Paper Pack YMCO - 30 Sheets
Hi-Touch 8x6 Ribbon & Paper Pack YMCO - 30 Sheets
Click here for more details & to buy 730 series consumables

Other Media available soon.
Hi-Touch 6x4 Sticker Paper 1x1 - 60 Sheets
Hi-Touch 6x4 Sticker Paper 4x4 - 60 Sheets
Hi-Touch 6x4 Sticker Paper 4x2x4 - 60 Sheets
Hi-Touch 6x4 Sticker Paper Combo - 2x30 Sheets
Hi-Touch 7x5 Sticker Paper 1x1 - 30 Sheets
Hi-Touch 7x5 Sticker Paper CD Label Kit - 30 Sheets
Hi-Touch 8x6 Sticker Paper 1x1 - 30 Sheets
Folders and Mounts for your Photos

600 Series Accessories

730 Series Accessories