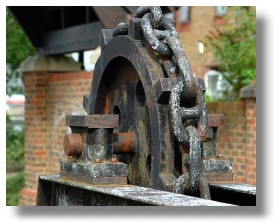 Just Pictures
Stockbridge, Hampshire
http://www.justpictures.biz

Mike Orr has been a photographer for over 15 years and runs Just Pictures from his home in Stockbridge in the heart of the scenic Test Valley.
Mike offers location and on-site photography covering such things as weddings, proms, dinner-dances, balls, presentations, graduations, functions and events, as well as environmental portraiture (posh name for portraits taken in your home or scenic location!).
Just Pictures are available for portrait sittings Monday to Thursday until 2.00pm, Fridays and Saturdays, either during the day or in the evening, and Sundays from 10am to 2.00pm. They use the splendid facilities of Longstock Village Hall for portraiture or, if you wish, they can take the pictures in your home or at a location of your choice. Studio sessions include personal and family portraits, babies & children, pets (dogs, cats & small animals - Just Pictures will visit you for your horse, prize bull or llama!) and model portfolios.
Most of their work is in the South of England with the cities of Southampton, Portsmouth, Winchester, Newbury, Basingstoke and Salisbury within easy reach.

The Hi-Ti 730PS has revolutionised my Event Photography business allowing me to sell far more prints at the event. The quality produced impressed me a seasoned photographer - and that takes some doing!
Not only has the number of prints I sell at an event increased dramatically but my workflow is so much more streamlined and the amount of work needed after an event is at least halved.


I didn't think I would be printing straight from the camera but the results speak for themselves.

Even the high end inkjet printers can't come close in hassle free printing and quality.
Just Pictures' commercial work covers the areas of advertising, promotion and public relations, where they are often working to briefs provided by communications organisations, PR companies or advertising agencies. They also work to direct commissions from individuals, organisations and businesses.